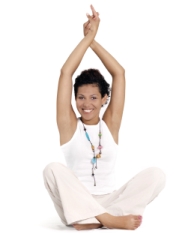 Our Approach
We believe in the body's innate healing capacities. We strive to maintain a safe, supportive atmosphere with safe, appropriate methods of healing to facilitate our natural capacity to access our own healing potential. The body can do wondrous things when supported well, so we emphasize strongly the basic pillars of support – Nutrition, Movement/Exercise, Sleep, Stress Reduction and Management, and Meaning and Connectedness. When these are optimized in a safe, loving environment our innate healing mechanisms can flourish.
We use and offer a host of different modalities that can aid in this process:
Mainstream Medicine
Our physicians are thoroughly trained in the mainstream medical tradition, and we use that conventional model when appropriate. We prescribe and maintain allopathic medications when needed, as well as using the modalities of other traditions, such as herbal and natural medicine.
Herbal/Supplemental/Natural Medicine
We strive to use the most natural methods and approaches whenever effective, appropriate, and safe. We believe the gentlest approach is often the best and that natural medicines such as herbs, vitamins, and supplements can augment the body's own innate healing potential.