Pamelia Young, M. Ed
Counseling and Hypnotherapy
Phone: 615.516.0158
Email: pamyoung55@yahoo.com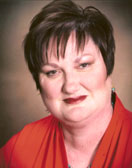 Pamelia Young is a counselor and hypnotherapist with a national practice. Ms. Young has a B.S. in Education and a Masters of Education.
Services include learning to use your mind/body connection to prepare for labor and childbirth, to release phobias, regain your sense of self and self-confidence, stress reduction, emotional and physical healing, and controlling pain.
Ms. Young has specialized training in the psychology of peak performance with Peter C. Siegel in the PowerMind Mental Training System. Ms. Young has used this training to work with professionals in the music business as well as athletes.
Learning positive change strategies can enable anyone to break through past limitations in any area of life.