Frank Ly
Acupuncture & Chinese Medicine Clinic
Phone: 615.218.6968
Email: lyacupuncture@att.net
Website: nashvilleacupuncturecenter.com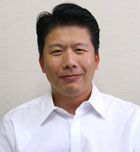 Frank Ly, along with his family members Orlando, Alex and Jade, brings rare experience to the field of acupuncture. The Lys are the 4th generation of their family to practice the ancient art and consequently bring a deep and abiding cultural wisdom with their skills. Alex's father, Dr. Su-Huai Ly, was a renowned author and teacher in Chinese Medicine and Acupuncture and had a clinical practice for over 50 years.
The Lys have been certified and trained in Traditional Chinese Medicine in China, which requires a much more extensive and in-depth training than is usually encountered in the US. They treat many physical ailments and conditions including, but not limited to, respiratory and cardiovascular conditions, neurologic conditions such as depression, headaches, neuropathic pain, gastrointestinal issues, fertility issues, arthritis, spinal issues and pain management.
The Ly family has served the Tennessee and Alabama area for over twenty years treating literally thousands of patients. The clinic runs at our 2933 location on Tuesdays.