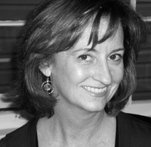 Renee Meehan, RN, has worked at Nashville Integrated Medicine for 10 years and has loved every minute of it. She is very thankful that she has found a job in an area that she feels passionate about.
Renee has been a nurse for over 20 years since graduating from University of Tennessee and Fort Sanders School of Nursing. She has worked primarily with cancer patients in many different nursing positions, both corporate and non-corporate, including Spectracare, Middle Tennessee Home Therapeutics, Coram Healthcare, and St. Thomas Hospital. She has worked in management, sales, education, and insurance as well. Renee says, "The patients and the people I work with at NIM make this the most rewarding position I have had the privilege of having."
Renee has also been blessed with a wonderful husband, Shawn, and two wonderful children, Meghan and Patrick.